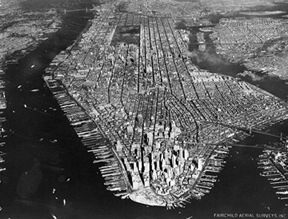 COSAS QUE DEBES SABER...

Una Metrocard cuesta $1.00 inicialmente. Usted coloca dinero ya sea por tiempo (1 semana, un mes) o para utilizarla pagando por viaje. Un viaje en tren o en autobús regular cuesta $2.75. Por ese precio, durante dos horas puede transferirse entre el Tren y un Autobús o viceversa. También lo puede hacer entre dos autobuses. Puede transferirse ilimitadamente de tren a tren si estos están dentro de una misma estación. Los autobuses expresos también son una excelente opción para viajar largas distancias. Son muy cómodos y la visibilidad es como la de un autobus turístico. Su costo es de $6.50. Si usted viene a Nueva York por al menos una semana le recomendamos adquirir una MetroCard ilimitada ($32). Le permite viajar sin límites por 7 días en trenes y autobuses regulare, con excepción de los autobuses expresos.



Durante sábados, domingos y días feriados así como en altas horas de la noche los trenes y autobuses corren con menor frecuencia. Por favor, tome eso en cuenta al hacer sus planes.



La mayoría de las calles en Manhattan, con la excepción de la parte más al sur está organizada en rectángulos perfectos. Son más largos de este a oeste (entre avenidas) y más cortos de norte a sur (entre las calles). Son alrededor de 12 avenidas las que discurren de Norte a Sur a lo largo de la isla y más de 200 calles que cruzan de este a oeste. La única vía que corre en ángulo a lo largo de la retícula es Broadway por ser la más vieja de la ciudad. Es alrededor de esta que se encuentran la mayoría de las plazas como lo son Union Square (Calle 14), Madison Square (Calle 23), Herald y Greeley Square (Calle 34), Times Square (Calle 42) y Columbus Circle (Calle 59). Las calles de la porción más al sur de Manhattan tienen nombres y su configuración es más irregular. Es debido a su antigüedad.



El parque Central está localizado entre la 5ta y la 8va Avenida y entre la Calle 59 y la 110.



En los veranos es muy común que haya días con altas temperaturas y mucha humedad. En los inviernos, desde luego ocurre lo opuesto. Por favor, esté atento a los boletines del tiempo para que no pierda su tiempo.
Things you should know...


The Metrocard costs $ 1.00 initially. You put money either by time (one week, one month) or use it to pay for travel. A journey by train or regular bus costs $ 2.75. For that price, for two hours you can transfer between the train and a bus or vice versa. You can also do two buses. You can transfer unlimited train to train if they are within the same station. Express buses are also a great option for traveling long distances. They are very comfortable and the visibility is like a tour bus. Your cost is $ 6.50. If you come to New York for at least a week you might consider purchasing a MetroCard unlimited ($32). It allows you unlimited travel for 7 days on trains and regular buses, except the express buses.



During weekends and holidays as well as late-night trains and buses run less frequently. Please take this into account when making your plans.



Most of the streets in Manhattan, with the exception of the southernmost part is organized in perfect rectangles. They are around 12 avenues which run north to South across the island and more than 200 streets that cross from East to West. The distance between the avenues is greater than the distance between the streets. The only way that runs at an angle along the grid is Broadway for being the oldest of the city. It is around this that most of the squares are such as Union Square (Calle 14), Madison Square (23rd Street), Herald and Greeley Square (34th Street), Times Square (42nd Street) and Columbus Circle (59th Street).



Central Park is located between 5th and 8th Avenue and between 59th Street and the 110.



In the summer it is very common to have days with high temperatures and high humidity. In the winter, of course the opposite occurs. Please watch for weather bulletins to not waste your time.




Visítanos / see us in Facebook